Southwire to Open Customer Service Center in DFW Area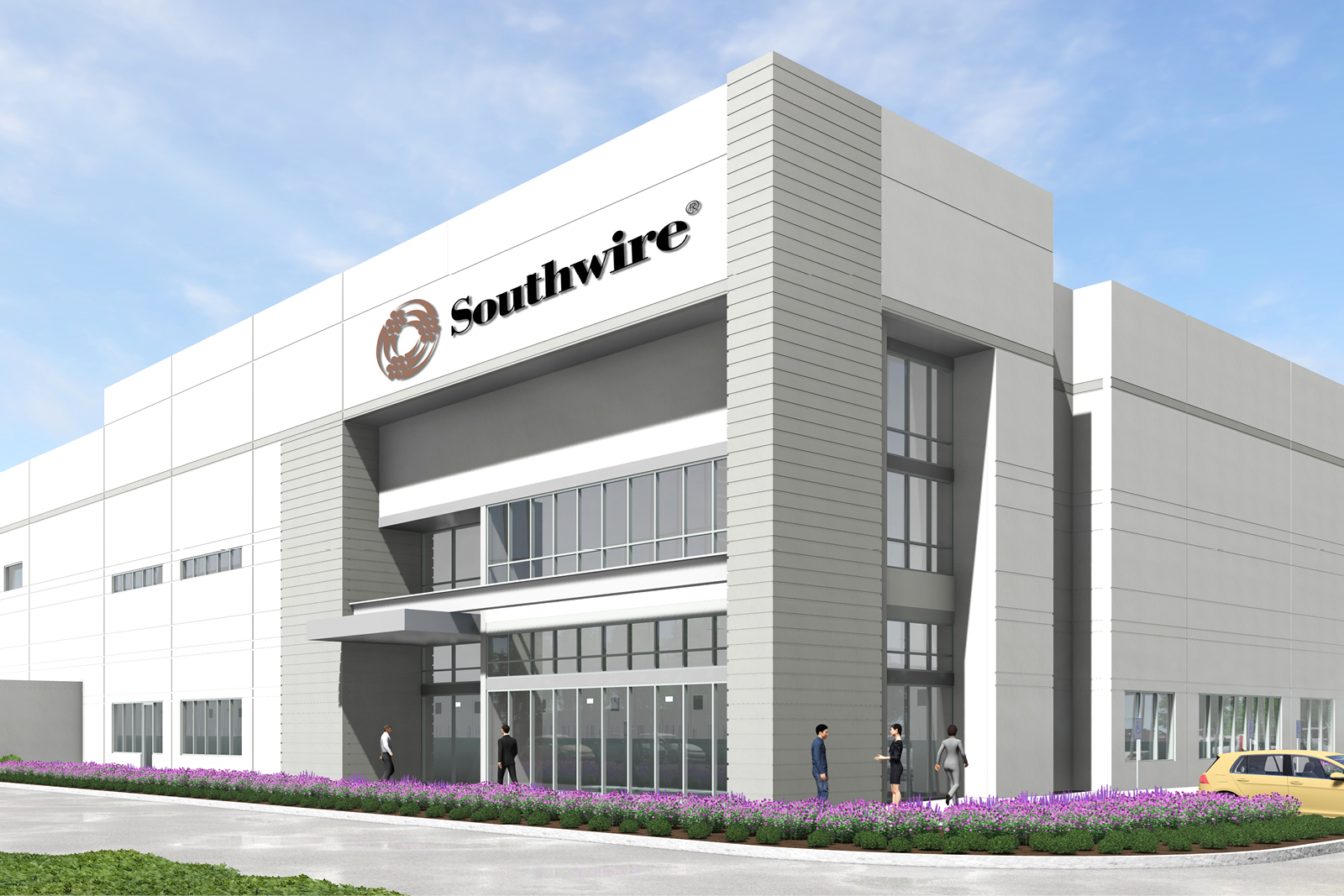 In support of its long-term modernization strategy and in an effort to continuously improve customer experience, Southwire will open a new Customer Service Center (CSC) in the Dallas–Fort Worth (DFW), Texas area next year. 
The nearly 1.2 million square foot facility will distribute products for the full suite of Southwire solutions, including business segments such as Commercial, Residential, Utility, Industrial and Tools, Components and Assembled Solutions (TCAS). 
"At Southwire, we're investing more than a billion dollars into modernization, integrating newer and better equipment, systems and technology into our operations to increase efficiency, enhance competitiveness and ensure the capability and capacity to support our strategic growth," said Southwire's president and Chief Executive Officer, Rich Stinson. "We're committed to providing industry-leading customer service and being an employer of choice, and this customer service center is a testament to those efforts."  
For more than seventy years, Southwire has been delivering power responsibly to customers throughout the world. A leader in the multi-billion-dollar North American market, the company is enhancing its proven legacy, trusted reputation and longstanding, disciplined financial management by building upon its strengths to attain sustainable, strategic growth. 
"This CSC will take Southwire's customer service to a new level," said Norman Adkins, Chief Operating Officer. "A modern, automated facility in the center of the United States will provide world-class fill rates and on-time in-full deliveries for our customers. We look forward to the growth opportunities that this facility will bring to our company." 
 
The CSC is expected to employ 250 team members and will be comfort cooled, enhancing the team member experience. The facility will also offer modernized storage solutions and automated material handling.
"We're pleased to welcome Southwire to Fort Worth," said Mattie Parker, Mayor of Fort Worth. "Southwire provides power responsibly to customers around the world, and now they can modernize their operations with new, state-of-the-art technology at their Customer Service Center at AllianceTexas. Southwire joins more than 560 companies that have already enjoyed long-term growth inside the modern-day, Texas-sized success story that is AllianceTexas."
The investment will effectively streamline Southwire's entire product offering to the Southwest and Midwest U.S. and emphasize the company's commitment to customer service.  
"We're excited to open a new CSC in the Dallas-Fort Worth area and build on our commitment to deliver best-in-class service to our customers. At this facility, we will distribute products for the full suite of Southwire solutions and offer customized service plans that will further differentiate Southwire," said Aaron Asher, senior vice president of distribution, transportation and materials management.
The facility is currently under construction at Hillwood's Alliance Westport 25, 14800 Blue Mound Rd., Fort Worth, Texas, 76177 and is expected to be complete by the second quarter of 2024. 
For more Southwire news, visit www.southwire.com/newsroom.