Southwire's Project GIFT to Host Walk for Water in Carrollton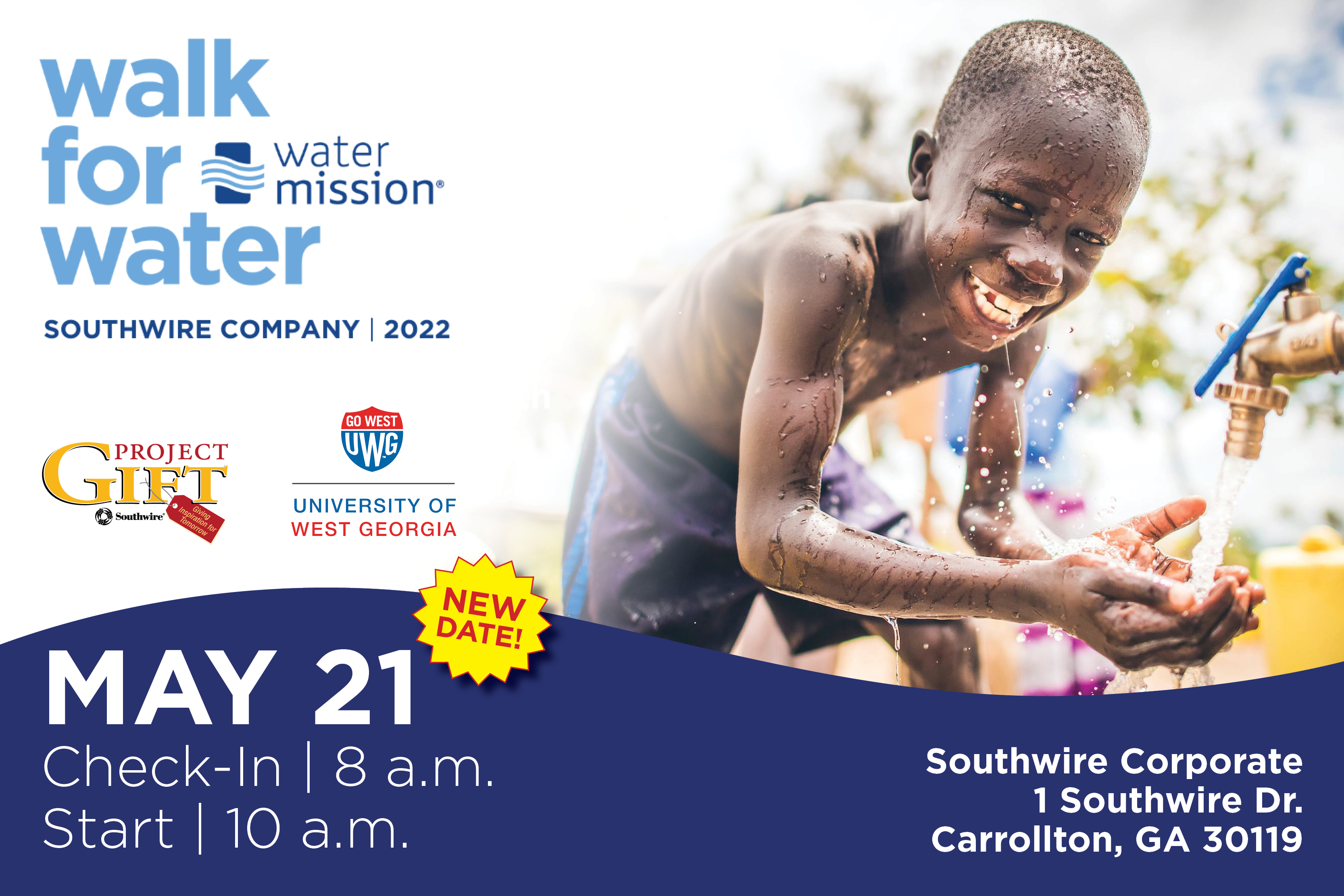 Southwire' Project GIFT is partnering with Water Mission to host a Walk for Water on Saturday, May 21, at the company's corporate location in Carrollton, Ga. Check-in will begin at 8 A.M. (EDT), followed by the event at 10 A.M. (EDT).  
 
According to its website, Water Mission is a non-profit organization that strives to end the global water crisis by bringing fresh water to those in less fortunate circumstances. The Walk for Water event is used to raise awareness for the global water crisis, and at the event, participants will walk a course that is roughly the same length as the daily route that many people around the world take to get fresh water each day.  
 
Online registration for the Walk for Water is open. Participants may also register at the event, but we cannot guarantee that your preferred t-shirt size will be available at that time. For more information about the Walk and how you can participate regardless of your location, please click here.  

Project GIFT's Walk for Water is made possible by the kindness of community partners like this year's elite partner, University of West Georgia. Other event partners include  SERVPRO of Carrollton, Ga., Addison Smith, Aubrey Silvey, Times–Georgian, New Leaf Marketing, Gradick Communications and Tsinger Vance.

If you are interested in becoming a partner or have any additional questions regarding the Walk for Water event, please call the Project GIFT Hotline at 770-832-4729 or send an email to project.gift@southwire.com.   
 
Stay tuned to Southwire's Newsroom at www.southwire.com/newsroom and social media channels for the latest updates on this event.