Southwire to Host Drive-Thru Toys for Tots Event in Carrollton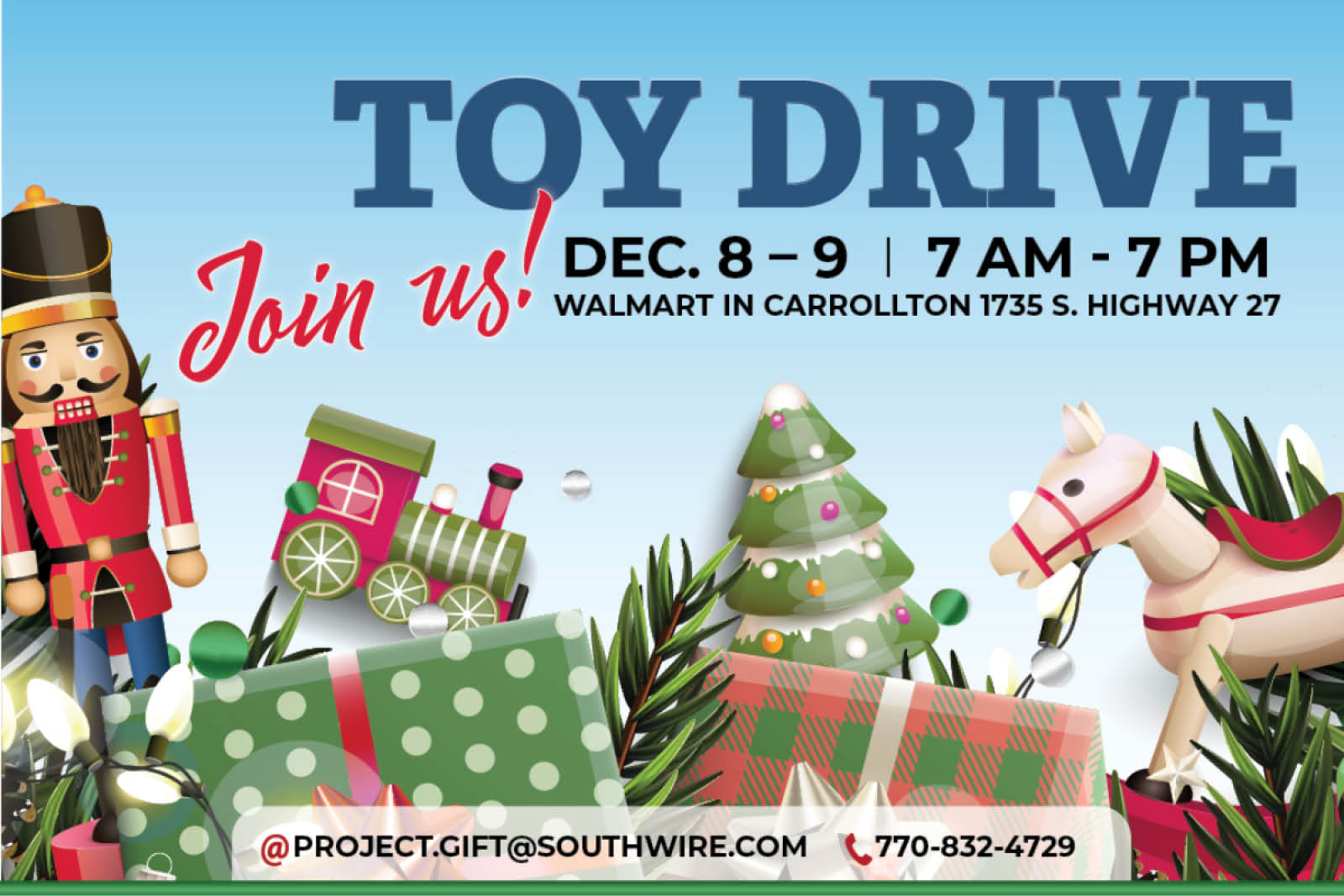 Southwire is excited to announce the return of its annual Toys for Tots Collection Drive on Thursday, Dec. 8, and Friday, Dec. 9, in Carrollton, Ga. from 7:00 A.M. until 7:00 P.M. (EST).  

 Toys for Tots is a 501(c)(3) nonprofit public charity created in 1947 by the U.S. Marine Corps to bring joy to the holidays, through the gift of a new toy and send a message of hope to America's less fortunate children. 
 
In celebration of Toys for Tots' 75th anniversary, Southwire's goal is to collect 7,500 new, unwrapped toys to bring hope to the children of Carroll County this holiday season. Monetary donations are also accepted and are tax deductible.
  
To support the health and safety of volunteers and community members, the Toys for Tots event will operate in a drive-thru format. Community attendees will drive through a service line, pop their trunks and allow Project GIFT volunteers to unload toys directly into donation boxes.  

Southwire's Toys for Tots drive is made possible thanks to the generosity of many community sponsors including Servpro, Hightower Family Funeral Homes, Heart Wood Products, Associated Credit Union, Aubrey Silvey Enterprises, Gradick Communications and the University of West Georgia, who is partnering with Project GIFT to collect toys at this year's Winter West Wonderland event on campus.
  
If you are interested in becoming a sponsor or have any additional questions regarding the Toys for Tots event, please call the Project GIFT Hotline at 770-832-4729 or send an email to project.gift@southwire.com.  

Stay tuned to Southwire's Newsroom at www.southwire.com/newsroom and social media channels for the latest updates on this event.