Southwire Enters into Sustainability-Linked Asset Based Loan Facility
To bolster growth strategy and accelerate greenhouse gas emission reduction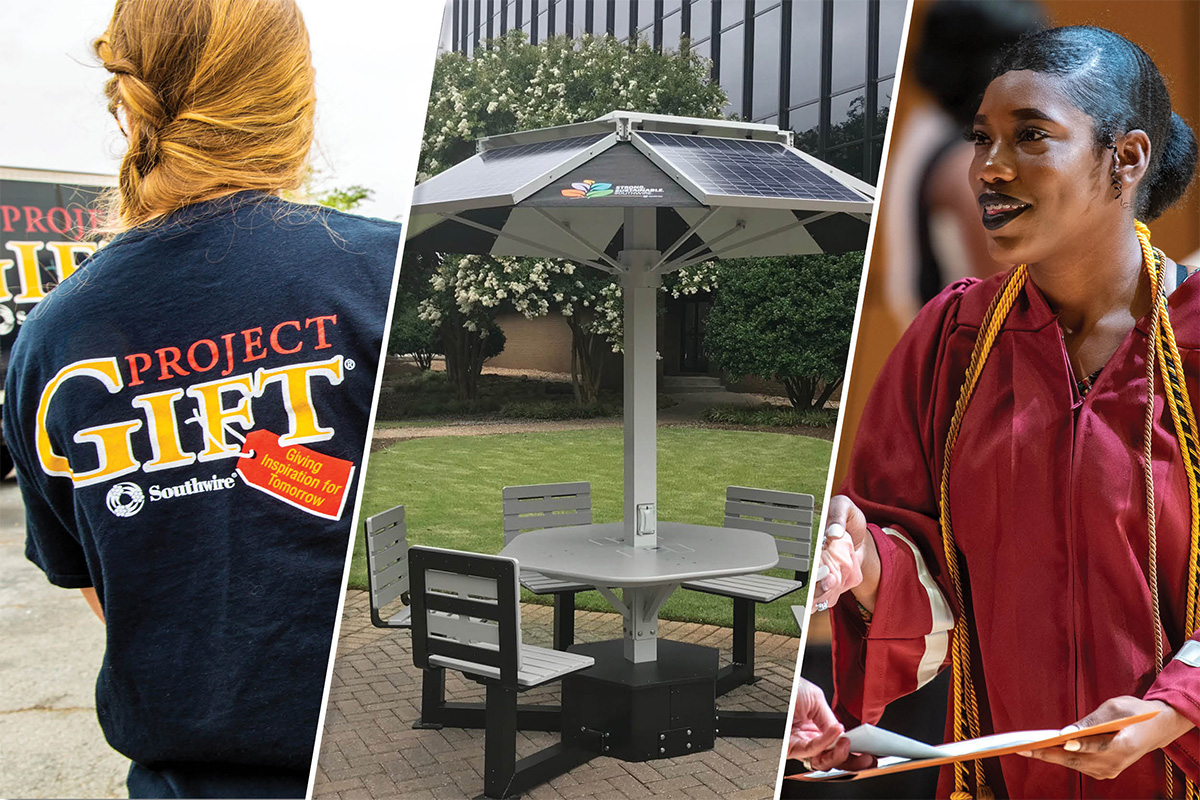 Supporting the company's growth strategy and strengthening its commitment to be a leader in sustainability, Southwire has completed collaborations with its bank lenders to integrate a sustainability-linked pricing mechanism into the renewal of its five-year, $1 billion Asset Based Loan (ABL). 

A leader in wire and cable manufacturing, Southwire is among the first companies globally to establish a sustainability-linked ABL facility. The agreement aligns the company's strategic growth initiatives with its environmental, social and governance (ESG) performance goals. 
"Consummation of the sustainability-linked facility is a significant milestone toward aligning our continued success in achieving our growth strategy and our goal of becoming carbon neutral for our operations by the end of 2025 — what we're calling Carbon Zero," said Guyton Cochran, Southwire's executive vice president and chief financial officer.  
Under the terms of the sustainability-linked provision, drawn pricing and commitment fees will be adjusted based on Southwire's progress toward eliminating or offsetting 100% of its scope 1 and scope 2 greenhouse gas emissions.  
"The sustainability-linked facility enhances our Carbon Zero goal with financial incentives," said Burt Fealing, executive vice president, general counsel and chief sustainability officer. "By rewarding performance for meeting our sustainability targets, Southwire will continue to achieve both strategic business growth and ambitious carbon reduction."
The renewal extends the facility maturity date to 2026 with ten of the company's bank lenders, including joint lead arrangers: Wells Fargo Bank, N.A.; BMO Capital Markets; BofA Securities Inc. and JPMorgan Chase. BofA Securities Inc. served as the Sustainability Coordinator.  
"Southwire has continued to show leadership in sustainability and in the use of sustainable finance tools with this loan. They are among the first companies in the world to execute a sustainability-linked Asset Based Loan facility, and we applaud their leadership in this market and for linking their financial strategy to their growth strategy," said Steven Nichols, head of ESG capital markets for the Americas at Bank of America.
To learn more about Southwire's commitment to sustainability, visit
www.southwire.com/sustainability
. For more Southwire news, visit
www.southwire.com/newsroom
.