Southwire Donates Solar Energy To Local Elementary School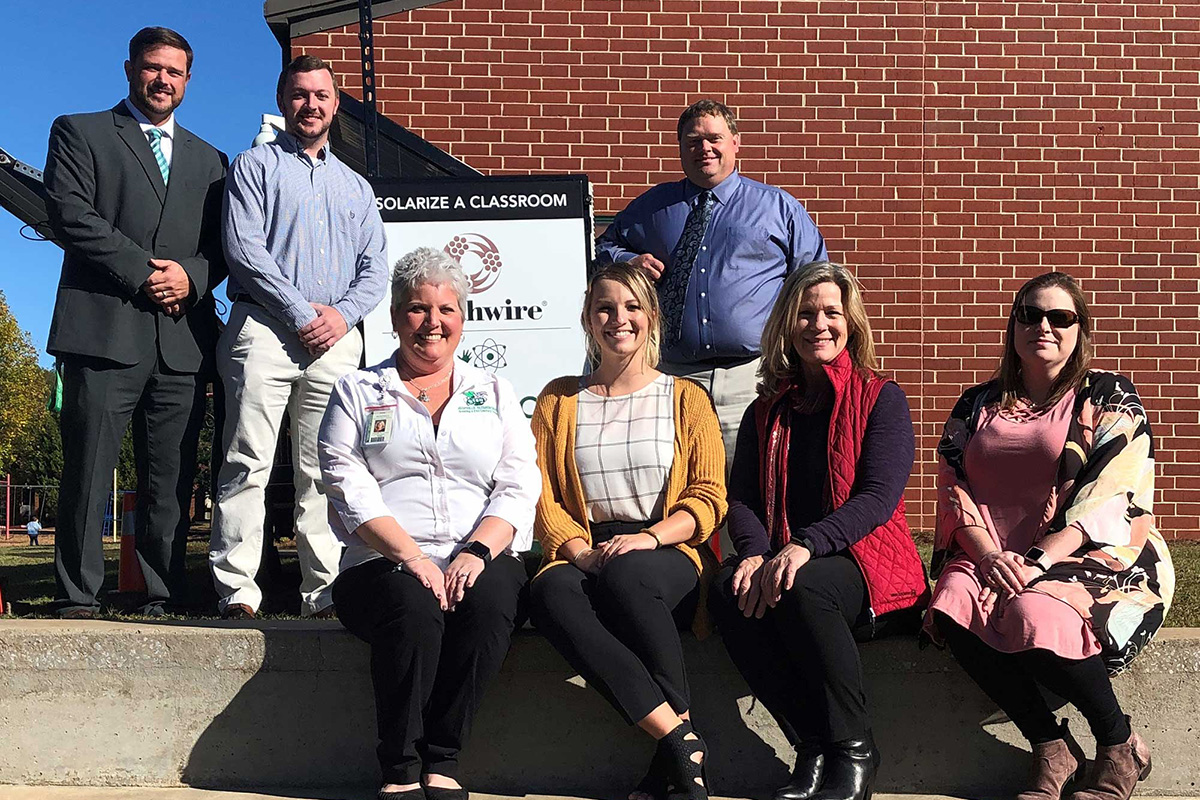 Southwire has partnered with West Georgia Youth Science & Technology Center (West GYSTC) and Roopville Elementary School to Solarize-A-Classroom.

On Oct. 23, representatives from the three organizations and guests attended the Solarize-A-Classroom Kickoff Reception. For the past three years, West GYSTC and Southwire have been working to create and donate six solar panels to West GYSTC in an effort to emphasize the importance of renewable energy.
Additionally, Dr. Gail Marshall and Judy Cox, retired University of West Georgia professors, have created a kindergarten through fifth grade curriculum with an education plan that highlights the need for renewable energy. The curriculum is the first of its kind in the state of Georgia for this age range and allows teachers to educate students with the solar resources provided to them while adhering to the Georgia Standards of Excellence.

At the event, students were able to illustrate what they have been learning in the classroom since the installation of the Southwire-donated solar panels.  This included the children presenting different ways they have utilized the panels, such as powering the classroom, collecting data from the sun's energy, making graphs, finding the sun's solar noon and other educational activities.

According to Victor Rundquist, senior development engineer and West GYSTC board chair, the reasoning for this initiative stemmed from each GYSTC Regional Center having to choose a new innovative project on a yearly basis. For the past three years, West GYSTC's projects have revolved around the idea of renewable energy.
"Clean energy is not going anywhere," Rundquist said. "The sooner we can have the youth learning about solar capabilities and what we can do for our planet with its energy, the better."

Southwire and GYSTC have a long history, starting in 1992 when Pete Cofer helped open the West Georgia Regional Center. As a current board member, Rundqusit represents Southwire and its partnership with the organization.
Rundquist was one of the key speakers at the reception and attended the event with his wife and three children. His children also go to school at Roopville Elementary, so this partnership was special to him.

"It means everything to me that Southwire gives back to the community, and specifically to our schools," Rundquist said. "To instill a love of science and renewable energy into our youth is simply one of the best ways we can give back, because we are investing in our children's futures."

To learn more about Southwire's commitment to Giving Back in its communities, "Like" the Southwire Community Facebook page or visit our annual Sustainability Report here: http://southwiresustainability.com/giving-back/