Southwire Recognizes "Champions" Through Continued Partnership with Atlanta Braves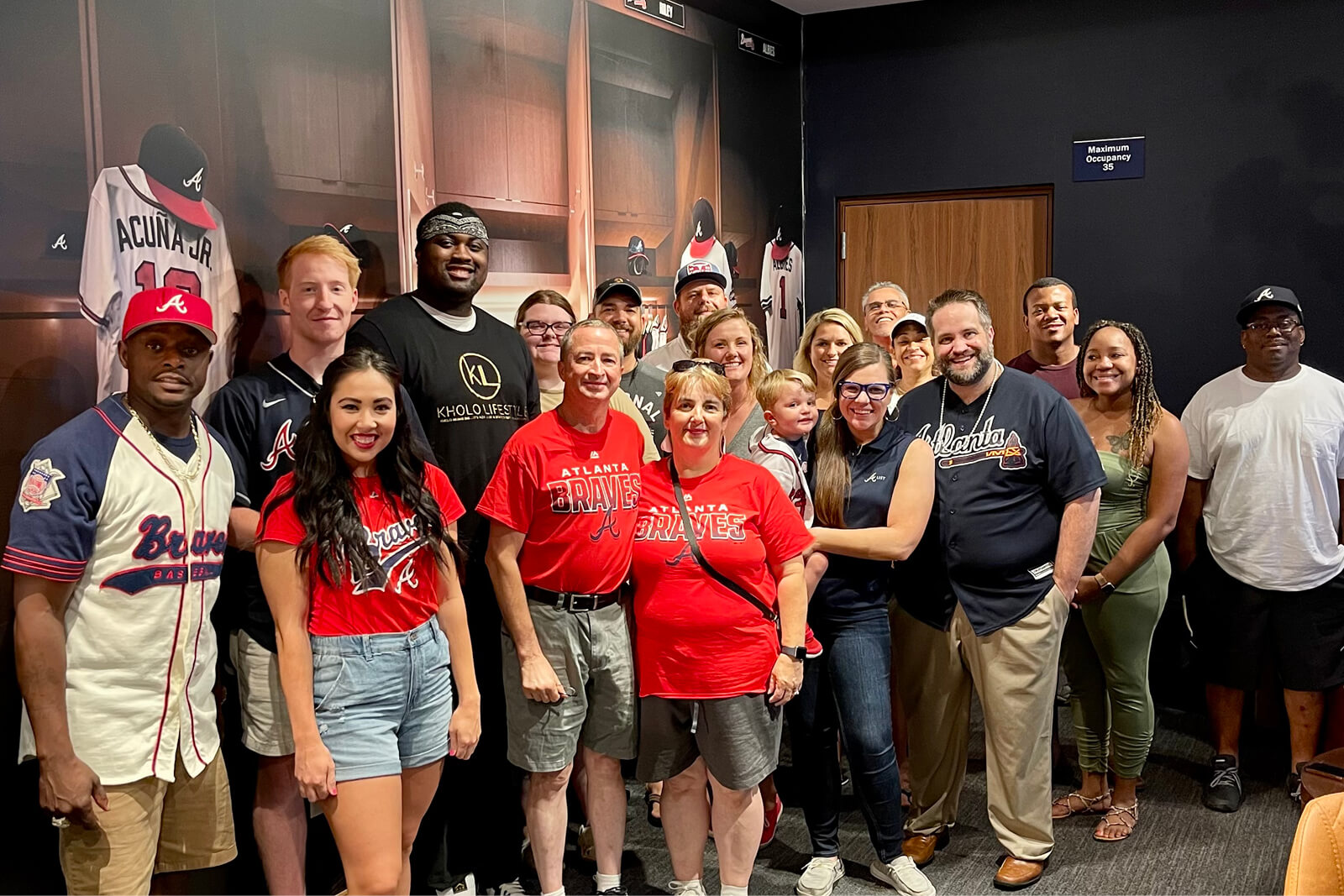 Earlier this year, Southwire announced that it will soon open office space at The Battery Atlanta in Cobb County adjacent to Truist Park, home of the Atlanta Braves. In addition to this commitment, the company also officially became a proud electrical products manufacturing partner of the Atlanta Braves. The partnership focuses on strengthening both organizations' efforts to give back to the community, as Southwire connects with the Braves' established community and diversity, equity, and inclusion (DEI) efforts through sponsorship and volunteerism.

A recent highlight of the partnership is Southwire's participation in the Atlanta Braves Foundation Community Clubhouse, a new pregame hospitality space located inside Champions Suites. For each home game during the 2022 season, the Foundation hosts a community organization in the Community Clubhouse for pre-game food and fun before they enjoy the game. In addition, Clubhouse groups are highlighted on BravesVision and the Foundation's social media channels to help raise awareness for their organization. Through the partnership, the Atlanta Braves Foundation will be hosting six Southwire groups in the Community Clubhouse in 2022.
"We are thrilled to have the opportunity to host Southwire employees and community partners this year in the Atlanta Braves Foundation Community Clubhouse," said Danielle Bedasse, senior director of community affairs and executive director of the Atlanta Braves Foundation. "The purpose of the Community Clubhouse is to bring people together at Braves games and provide all the hot dogs, Cracker Jacks, bobbleheads and joy that come with cheering on our Braves. It is about building community at the ballpark and beyond.
To date, Southwire's has connected with the Community Clubhouse as a recognition opportunity for teams throughout the organization that have either exceeded business goals or proven to be highly engaged in areas like Giving Back, DEI involvement and more.
 
"The Atlanta Braves staff has great hospitality, and they really make us feel like we are family and a part of their organization," said Rick Scott, production lead at Southwire's 12 for Life® in Carrollton, Ga. "The Community Clubhouse is such a great opportunity, and as a huge Braves fan myself, I think that this partnership will create more champions on both sides. I can't wait for more Southwire employees to experience it like I have."  
As the partnership continues to grow, Southwire and the Atlanta Braves Foundation are looking toward continued growth and opportunity to align their efforts and commitments around Giving Back and DEI while also engaging employees and communities through recognition events like the Community Clubhouse, support of Southwire's annual Back to School Giveaway and more.  
"To have corporate partners like Southwire that wholeheartedly believe in bringing people together and in building community, makes the experience that much richer," said Bedasse.
"We are so proud to have this incredible opportunity through our partnership with the Atlanta Braves. It's given us a great way to recognize teams across the organization that are going above and beyond to meet their business objectives and continuously remain engaged in the culture at Southwire," said Kristian Whittington, manager of Giving Back. "We look forward to creating even more chances to recognize our people and serve our communities as we continue to grow this partnership."
 For more Southwire news, visit
www.southwire.com/newsroom
.