Southwire Team Members Inspire, Connect and Learn at Interwire 2023
Earlier this month, several Southwire leaders spoke at the 2023 Interwire Trade Exposition in Atlanta, hosted by the Wire Association International (WAI). 
According to its website, the WAI's mission is to serve the technical, manufacturing and general business segments of the global wire and cable industry. Introduced in 1981, Interwire is the largest and longest-running wire and cable marketplace in the Americas. Hosted biennially, Interwire is an international trade event that includes exhibiting companies, speakers, and visitors from more than 50 countries.
At the event, Southwire's president and CEO, Rich Stinson, was named as the inaugural recipient of the WAI Champion Award. Chosen by the Association's board of directors, the award recognizes an industry executive for their strong support of WAI and its industry mission. 
Stinson was also featured as a keynote speaker. During the speech, he discussed how industry megatrends are changing the future and the crucial role electrification will play.
"Moving to a low carbon economy is going to be a reality," said Stinson. "Transitioning from an oil and gas economy to a new, electric economy is not a light switch change; it will take time. North America is in a phase of re-electrification, and it is up to all of us to be a part of this great renaissance."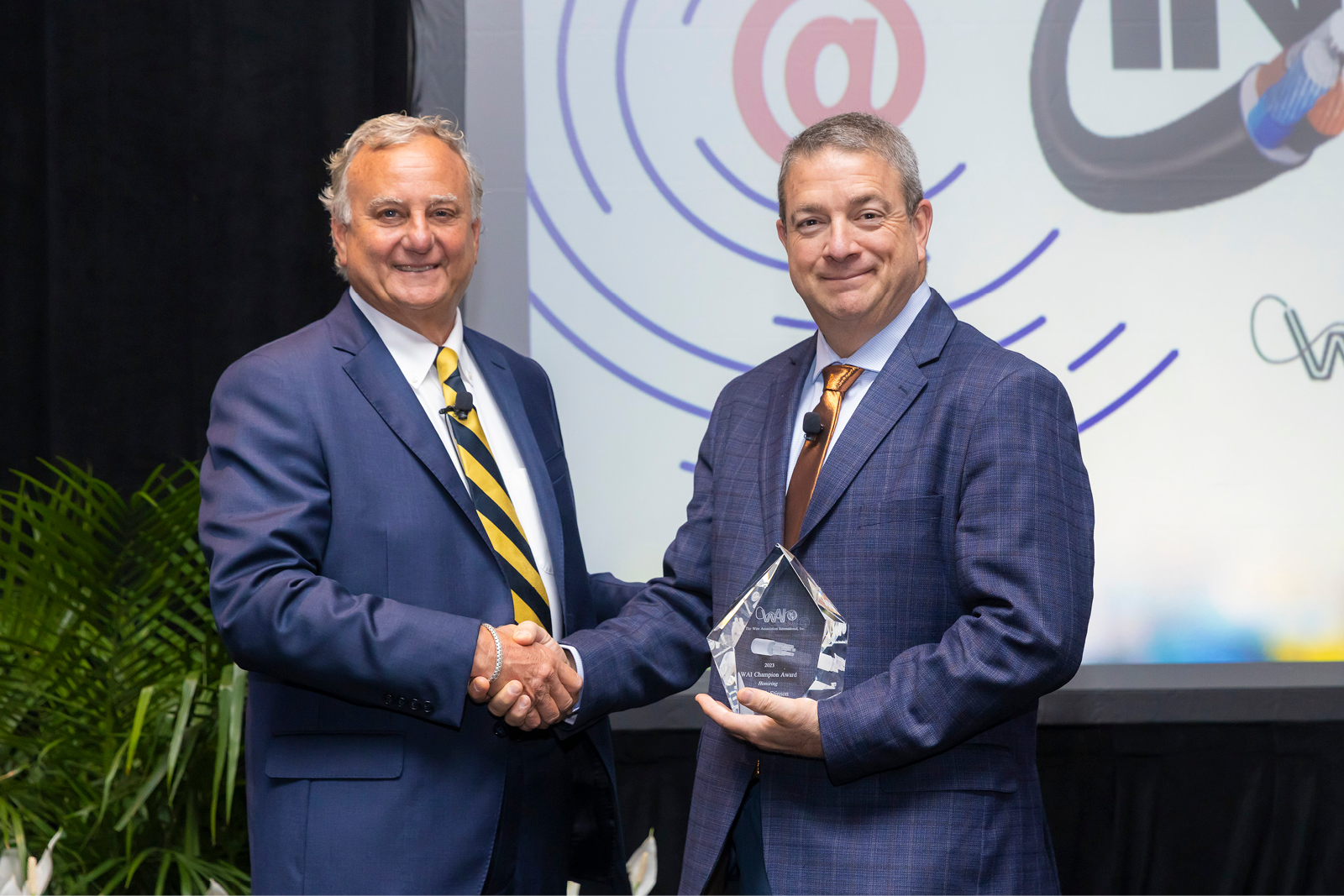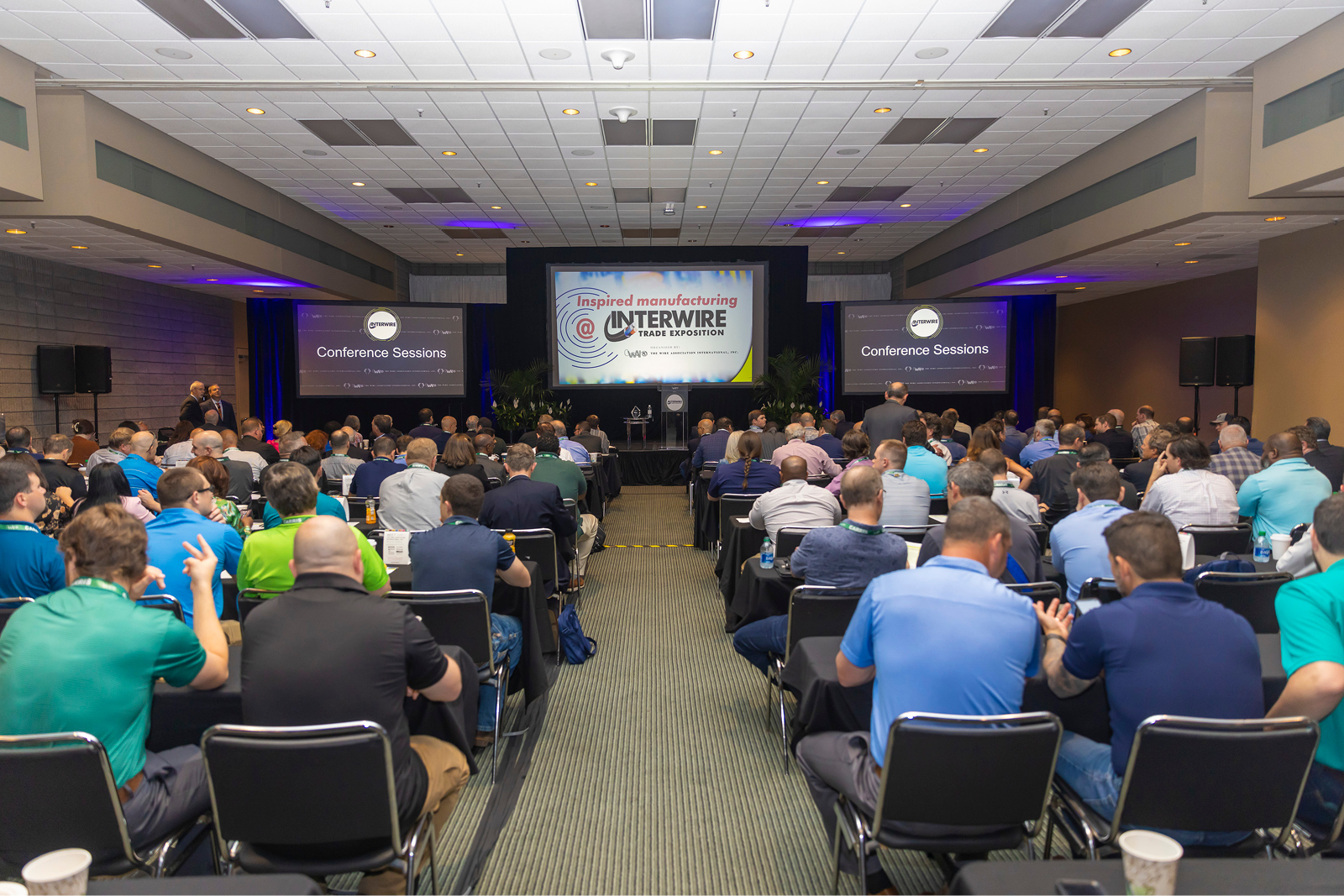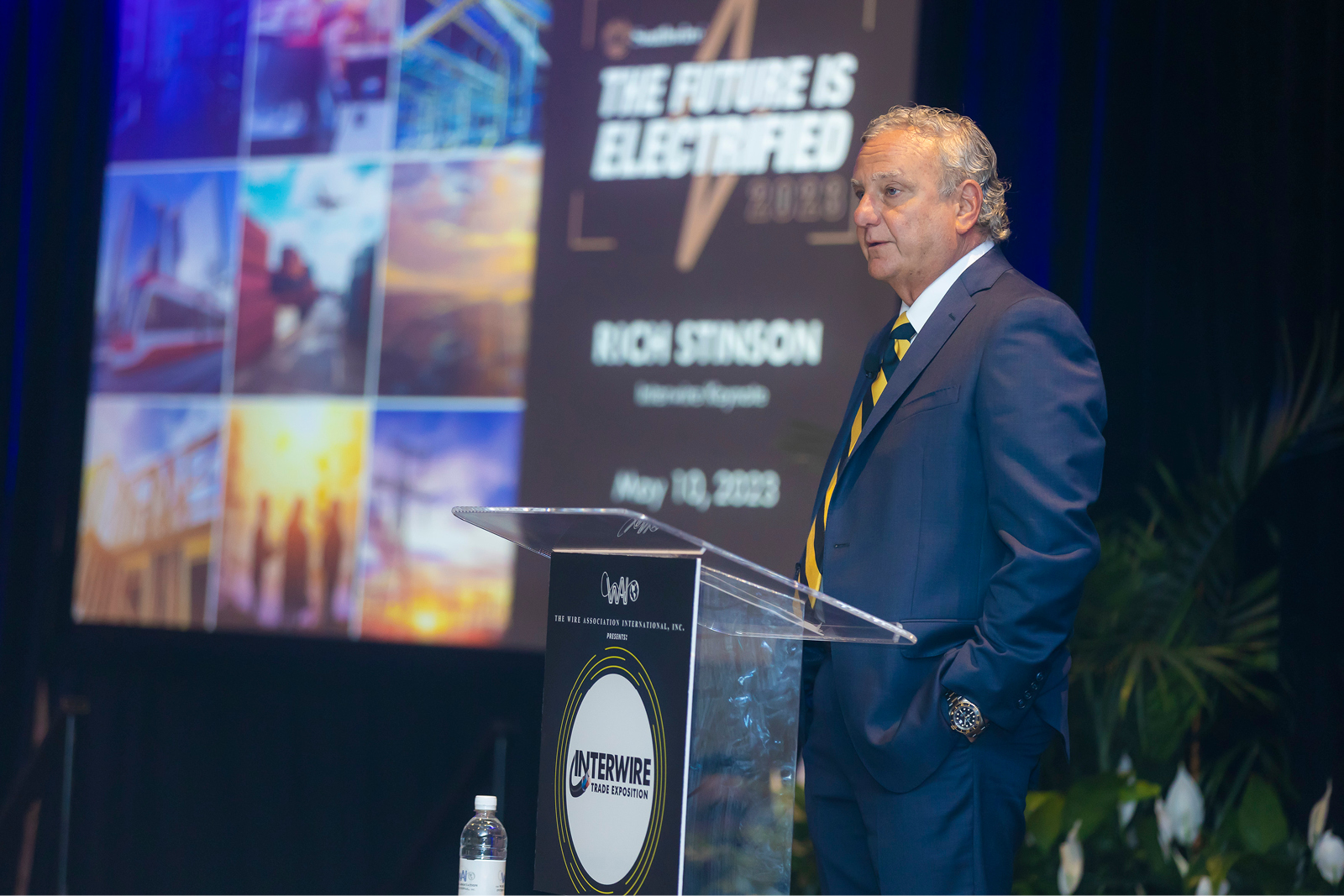 In addition to Stinson, Southwire's Will Berry, senior vice president of Modernization, and Casey Spradlin, principal application engineer for the Cable Tech Support Group, were featured as speakers. 
Berry discussed how Southwire has expanded the limits of what's through its multi-year digital transformation, and Spradlin led a fundamentals course that highlighted key terms, standards and tests that are common to the Wire and Cable industry.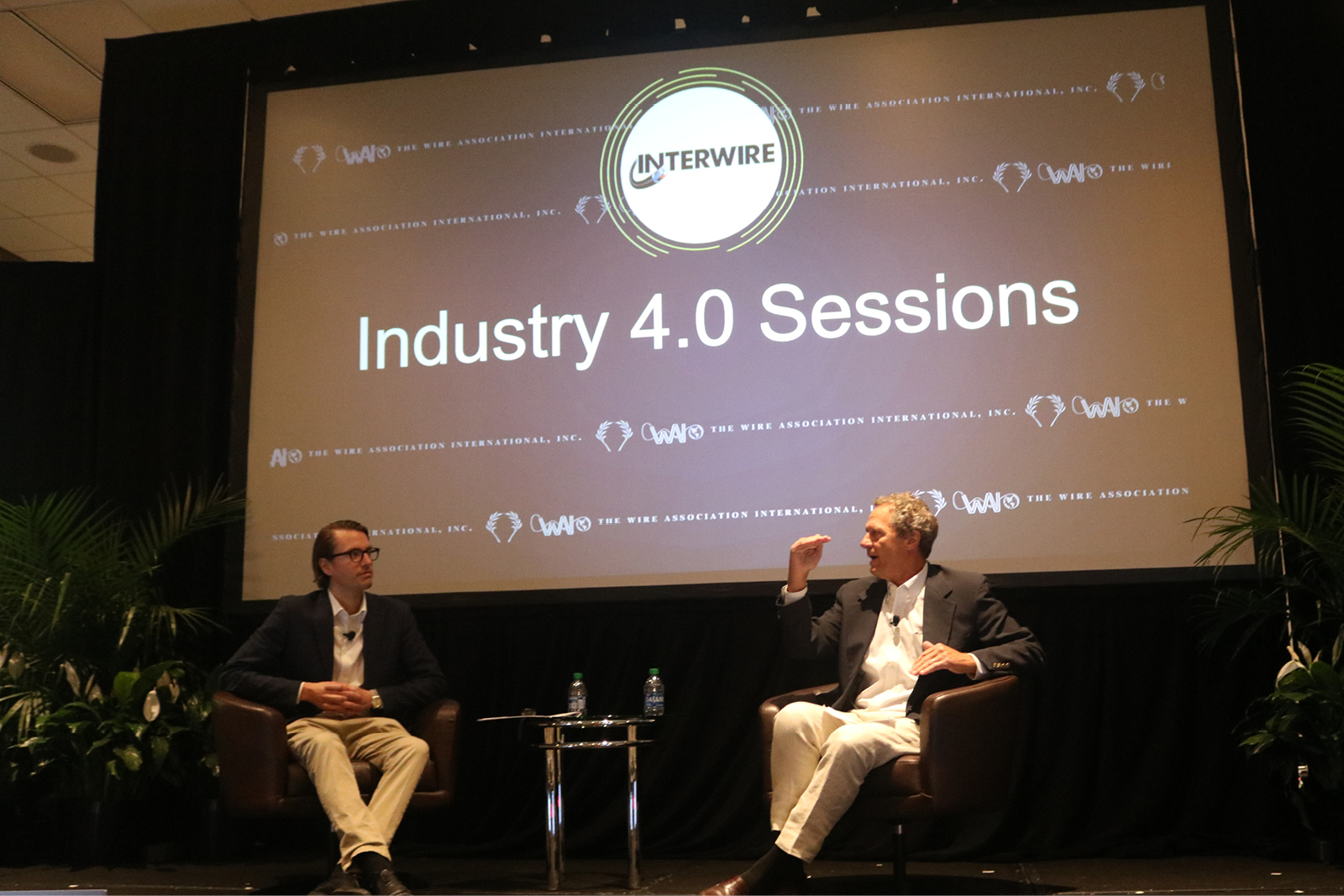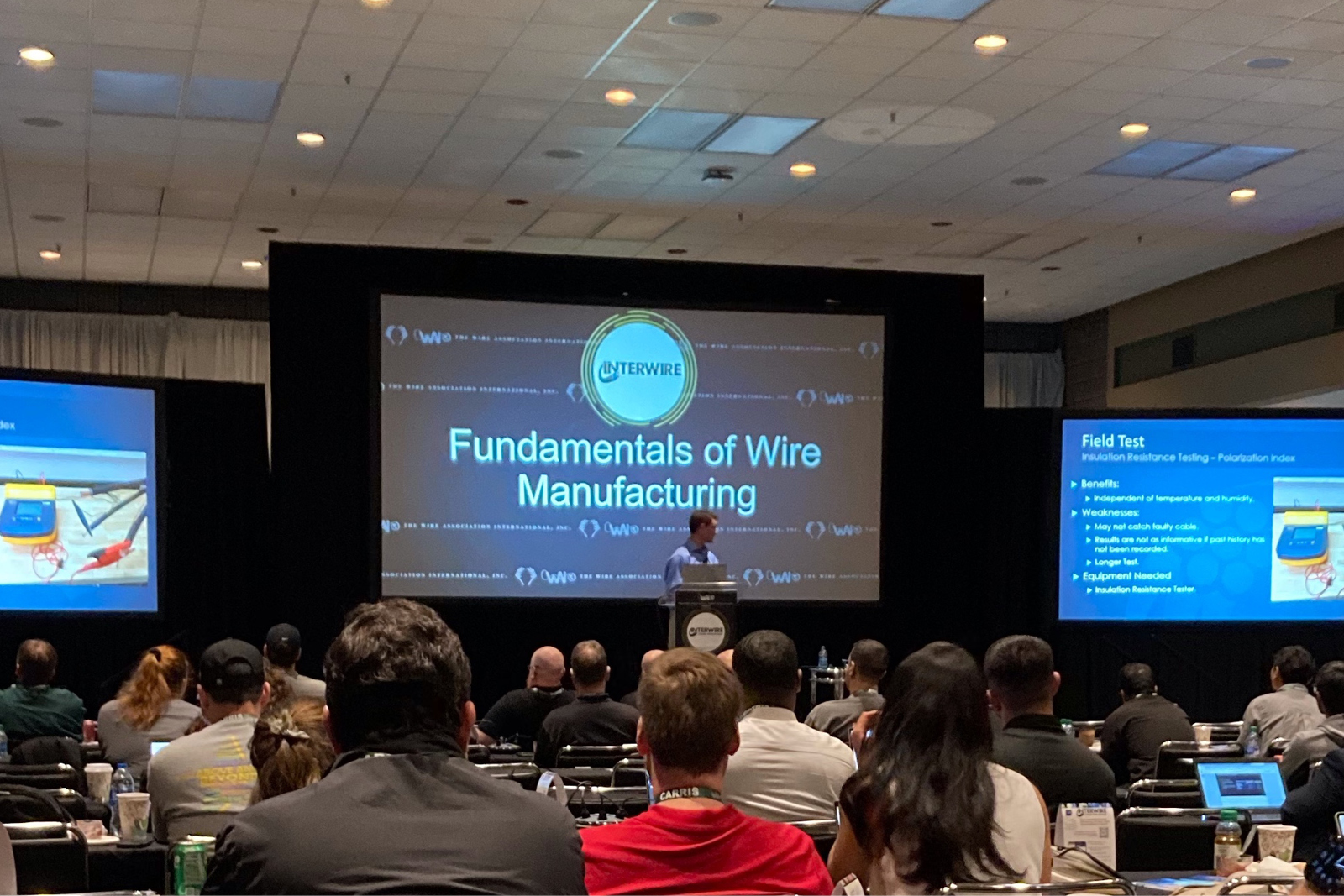 In addition to these presentations, many Southwire team members attended Interwire and participated in sessions, interacted with other industry professionals and engaged with trade show booths.

For more Southwire news, visit www.southwire.com/newsroom .