Southwire Celebrates International Women's Day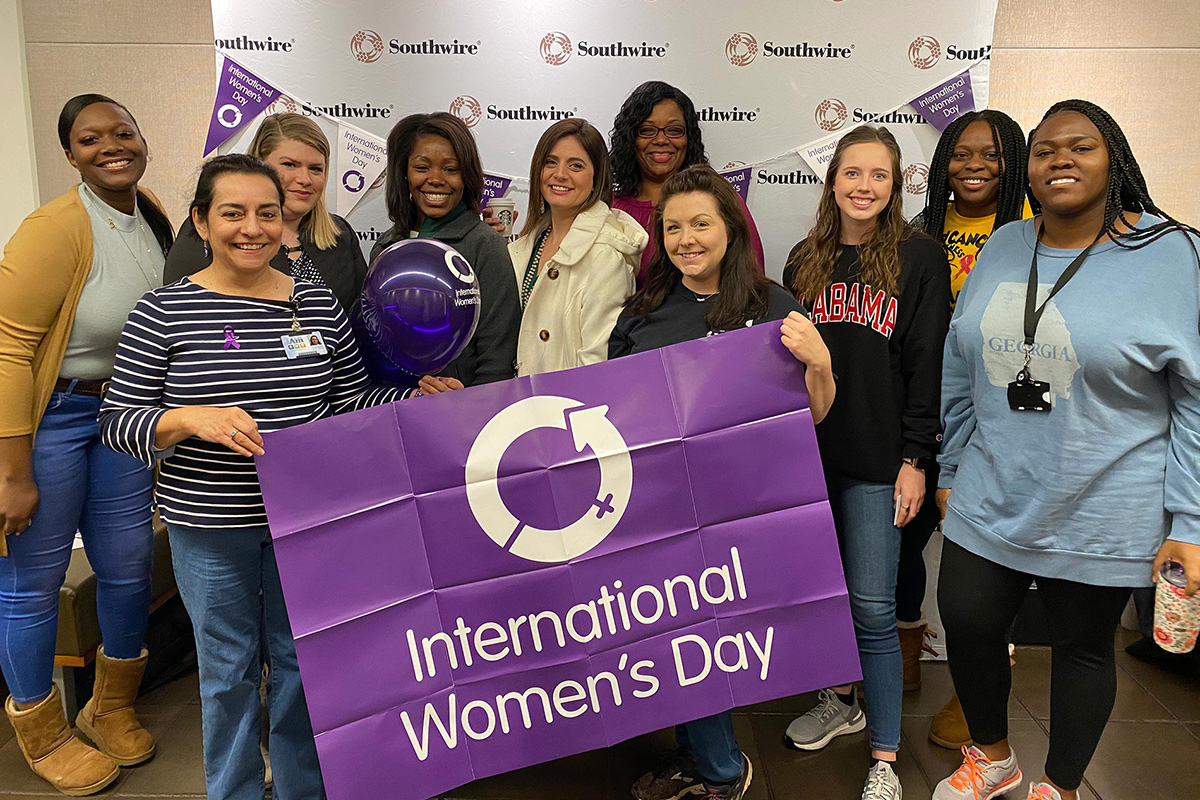 On March 6, Southwire employees were invited to celebrate International Women's Day, which occurred on March 8, throughout the organization.
The Women's Network, one of Southwire's employee resource groups (ERGs) that inspires employees to create an environment that embraces inclusivity with an emphasis on women, asked employees across the company to wear purple – the international color that represents women. They also hosted a two-hour event where attendees enjoyed complimentary Girl Scout cookies and coffee, received free giveaways and were able to socialize with fellow employees. 
Beyond the celebration, one of the main goals of the day was to inform and educate Southwire employees about its partnership with Women in Manufacturing (WiM), the only national trade association dedicated to providing year-round support to women who have chosen a career in the manufacturing industry. Southwire has been a corporate sponsor of WiM for more than two years, which allows all Southwire employees to become members for free.
By offering this free membership to its employees, Southwire is providing numerous personal and professional development opportunities. These opportunities include establishing meaningful connections through networking, gaining valuable industry insight and education, improving leadership and communication skills and the opportunity to participate in partner programs, as well as local and national events.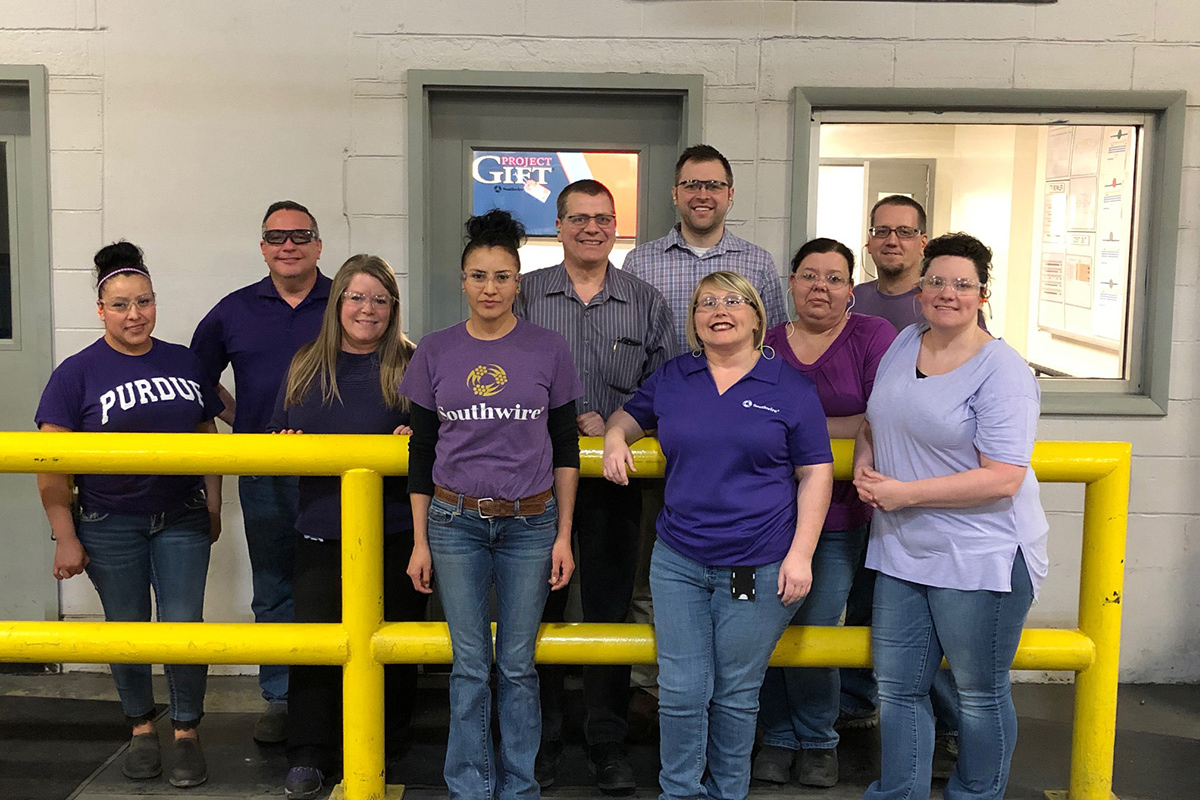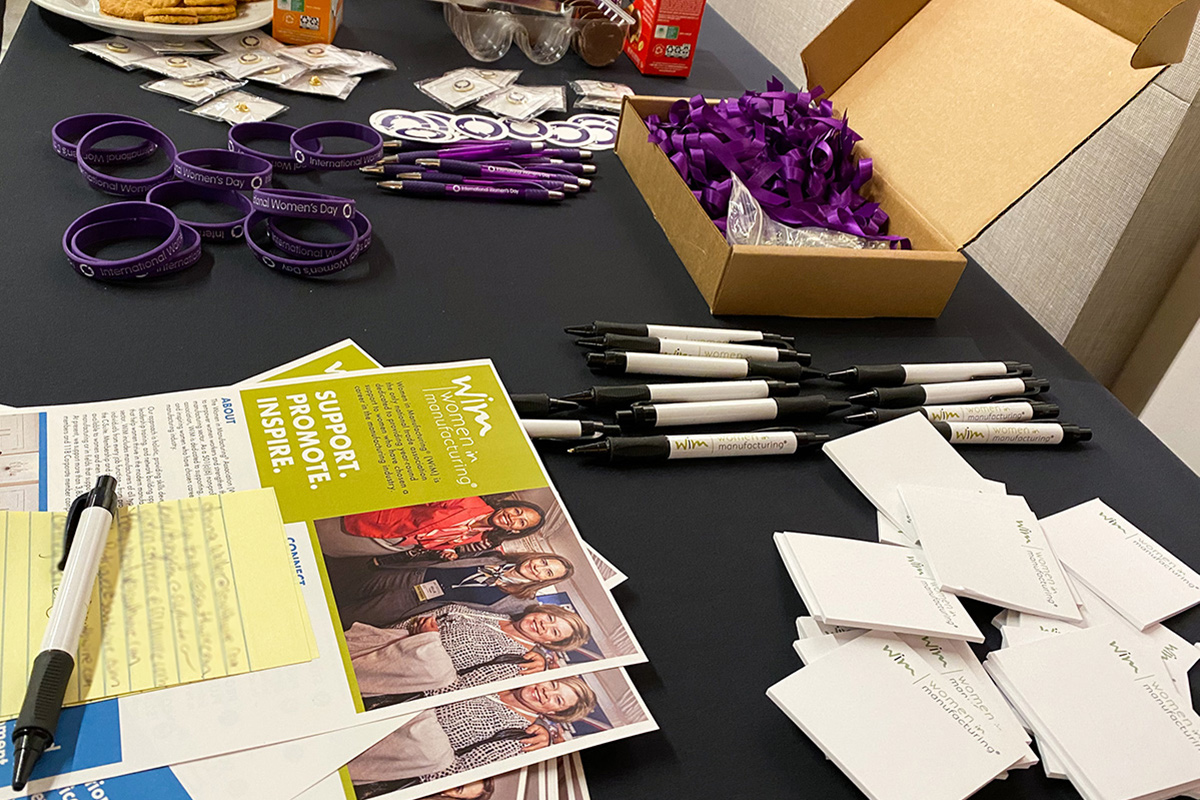 Two Southwire employees, Cara Herzog and Karen Bazela, were recently chosen to serve on the two WiM national boards. Bazela was chosen to serve on the overall WiM board, which is in charge of fundraising for its annual events and choosing its members, and Herzog, director of diversity and inclusivity, was chosen to serve on the WiM Education Foundation board, a nonprofit 501(c)(3) that helps fund the advancement of women in the manufacturing workforce.
"Personally and professionally, this partnership is an opportunity for growth," said Karen Bazela, vice president of Southwire Speed. "By seeing the success of like-minded individuals in their careers, it helps me feel more confident in the decisions that I make on a daily basis. WiM is an incredible organization to be part of, and I am so excited to see the continued relationship that Southwire has with them."
Herzog explained that one of the main reasons Southwire employees should join WiM is because it is a safe space for open conversations about best practices in the manufacturing industry. It is not a competitive space. Rather, it is a place where people can learn and grow from each other's successes and failures in a predominately male-dominated industry.
"We talk a lot about what we're doing internally, but it's important to take into account what other organizations are doing well and to take note of those practices," said Herzog. "By joining this organization, we are giving our employees automatic access to build relationships and potentially see a better way or a different way to move forward."