Southwire's Women's Network Partners with Project GIFT® to Support Breast Cancer Awareness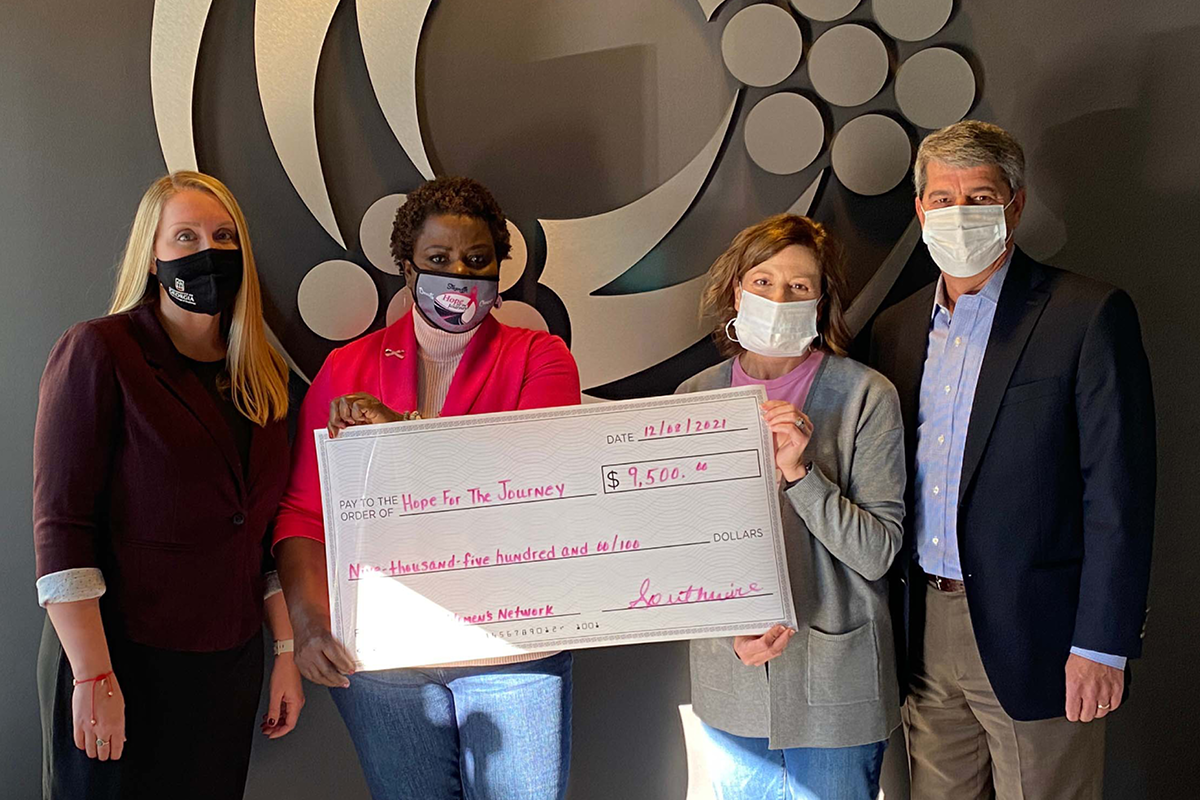 The Women's Network, Southwire's employee resource group (ERG) that inspires employees to create an environment that embraces inclusivity with an emphasis on women, recently partnered with Project GIFT to host a virtual auction and 5K to benefit Hope for the Journey. The auction and 5K raised nearly $10,000 to provide services for families impacted by breast cancer in West Georgia.

As a part of the group's outreach initiative, Karen Bazela, vice president of customer service and specialty distribution and Women's Network champion, said that the group wanted to engage with a local philanthropic organization with an emphasis on women's health.  
"We had nearly 170 registrants for the virtual 5K, which accounted for one-third of the overall donation we made to Hope for the Journey. The remainder of the donation came from the virtual auction," said Bazela. "Hosting the virtual 5K and auction allowed us to have a very successful fundraiser that will directly support women and families battling breast cancer in the west Georgia community." 
According to its website, Hope for the Journey is a nonprofit that celebrates strength and survival, as well as the advocacy and education about the realities of breast cancer on patients and their families.   
Rosie Holley, president and founder of Hope for the Journey, says that the organization strives to create a community that supports and uplifts those fighting breast cancer because they believe that no one should fight alone. 
"As an organization, we assist women financially, pay for medical supplies and offer counseling and educational programs. This donation is a blessing to the organization and will benefit several of the programs we offer," said Holley.