Southwire Celebrates Hispanic Heritage Month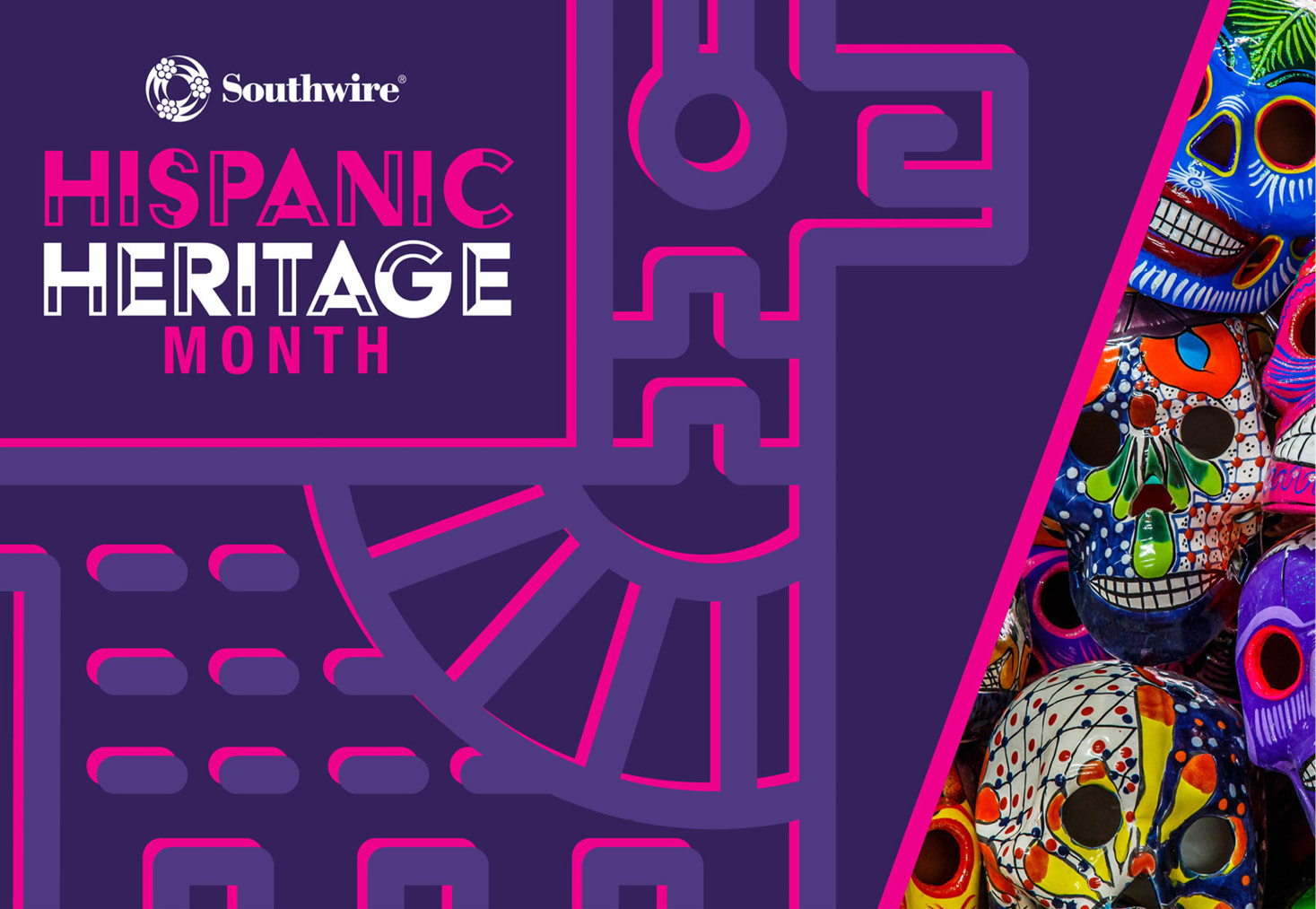 From Sept. 15 to Oct. 15, Southwire recognized Hispanic Heritage Month by hosting various events, spotlighting employee stories and providing the company with helpful resources to gain awareness and education. 

Hispanic Heritage Month, which officially began in 1988, celebrates the culture of U.S. Hispanic, Latino and Latinx communities and recognizes their contributions to history. Southwire celebrated this important time across its enterprise, including various countries outside of the U.S. and the recognition and celebration of Hispanic people around the world. 

Throughout the month, Southwire employees learned about the heritage and contributions made by members of the Hispanic community to science, technology, engineering and society at large through weekly internal spotlights that included notable Hispanic Americans and facts about various countries and days of independence. 

"Activities like these are important to keep building a rich culture of diversity and inclusion in our company, and I hope that the events and activities helped to increase knowledge and awareness among all our employees about Hispanic cultures," said Eduardo Inukai, director of operations for Tools, Components and Assembled Solutions (TCAS). "Learning about other cultures helps us to reduce our fears about our differences and enables us to build a culture of respect, value and trust, which is the foundation of an inclusive environment that unleashes the full potential of our people in pursuit of our vision."
Southwire also shared employee spotlights externally, in which some of the company's employees discussed the importance of celebrating Hispanic Heritage Month as an organization and what it means to them.   
"I think we should all recognize the importance of Hispanic people and the great influence of their cultures, values and efforts benefit our diverse world," said Alejandra Mendoza, safety specialist at Southwire's Rancho Cucamonga and Fontana, Calif. customer service centers (CSCs). "Celebrating Hispanic Heritage Month is important because it educates people about the individual value each Hispanic country brings to the world and gives people a better understanding that not all Hispanic countries are the same – each has their own language, culture, cuisine and more, which vary from one another." 
Several of the company's facilities also hosted individual events to show their support for the month.  
"We celebrated Mexico's independence with delicious carne asada tacos, marinated pork tacos, fruit flavored refreshing drinks and dessert, and we also decorated a wall with colored balloons resembling the Mexican flag so that employees could take photos together in front of it," said Nadia Rios, people and culture and payroll manager in Tecate, Mexico. "Being a part of these celebrations throughout the month filled me with so much pride and satisfaction. It is a unique experience to commemorate our Hispanic Heritage together, and it gives everyone a sense of belonging."