Southwire's Allied Participates In Two Pride Events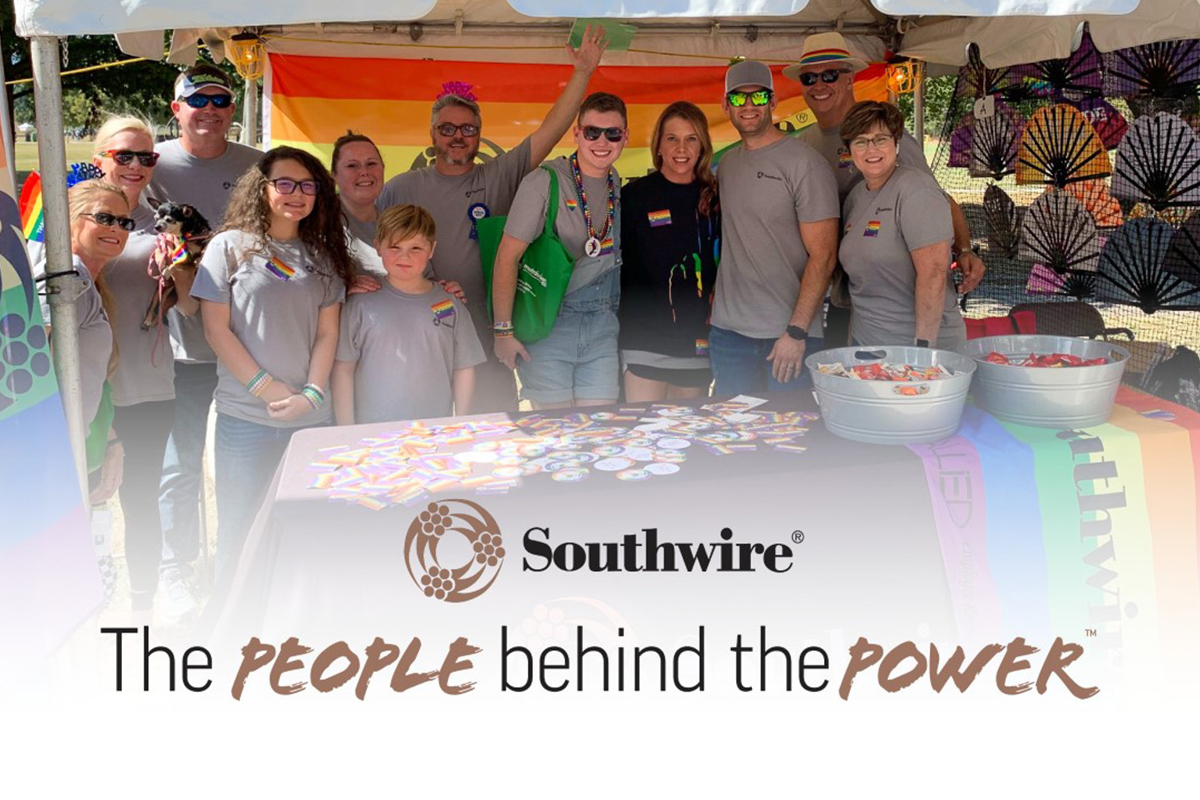 Allied, one of Southwire's Employee Resource Groups (ERGs), participated in Carrollton's first-ever Pride event on Friday night and in Atlanta's 49th Pride event on Saturday and Sunday.

Allied advocates for a work environment that respects, welcomes and supports people of all sexual orientations and gender identities and enables them to bring their whole selves to work, allowing them to perform at their full potential.

Created in 2017, Allied has now participated in Pride events for two years in a row. This was the group's second year participating in the Atlanta Pride event and the first year in Carrollton. Allied members were ecstatic to participate in the first-ever event in Carrollton, as it is the home to Southwire's headquarters.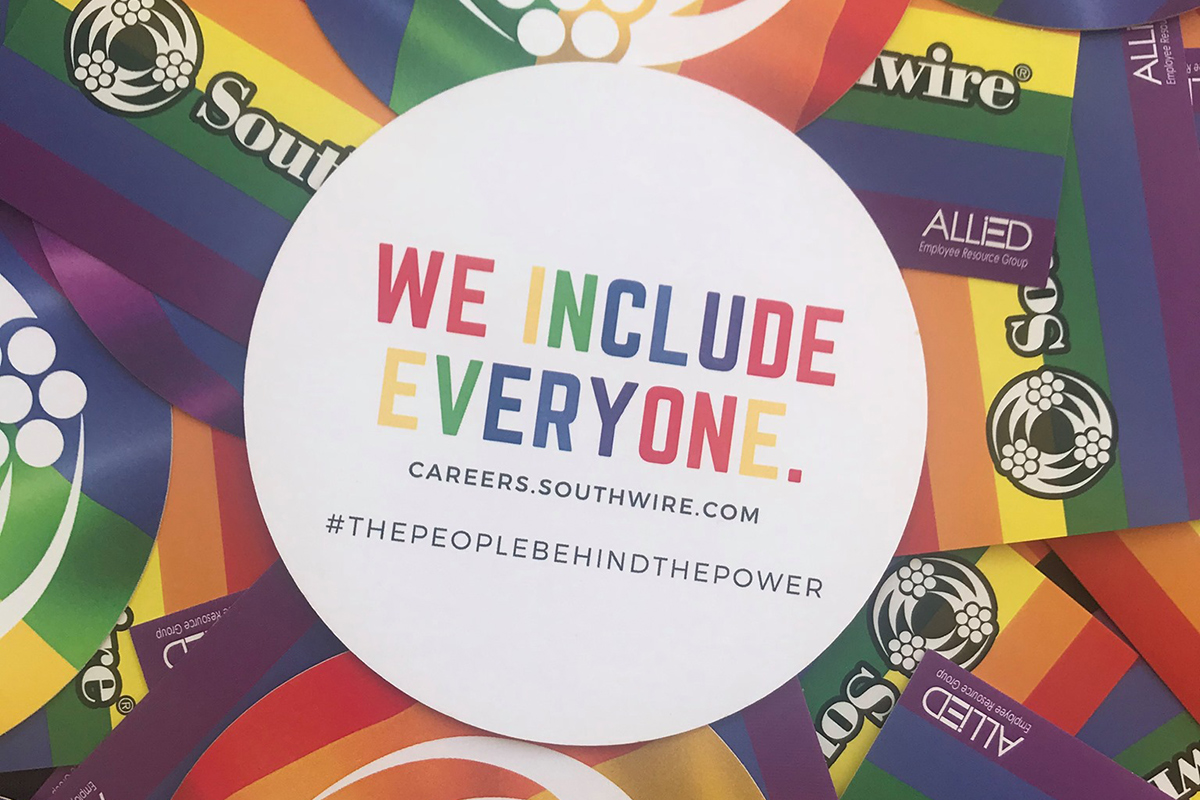 Austin Cofield, talent acquisition specialist at Southwire and a member of Allied, participated in both events. He and many other Allied members put a lot of time and effort into planning these events. This included sitting in on meetings, coordinating with The University of West Georgia, ordering supplies and more.

"This was the first Pride festival that we've ever had in Carrollton," said Cofield. "I was born and raised here, but I've honestly never felt accepted in this community. Seeing that love and acceptance here in my hometown and in Southwire's backyard is truly empowering."

The event in Carrollton lasted four hours and consisted of music, dancing, movies, food and a sense of love and celebration from all participants. Southwire hosted their own booth and gave out stickers with a rainbow Southwire logo and the phrase, "We include everyone."

Cofield has been a member of Allied since he started working at Southwire three years ago and considers it an instrumental reason why he wanted to work for the company.

"Growing up as a gay man in the south is really hard," Cofield said. "Honestly, at first, I did not know if I would be accepted at a company where the majority of the population is manufacturing. I really just did not know if I would fit in, but Allied is one of the reasons why I joined here because it makes me feel safe and loved. A lot of people don't have an environment at home where they feel accepted, so having that at the workplace is really important and speaks volumes about this company."

Kate Bartlett, product manager at Southwire and a member of Allied, participated in the Atlanta Pride event over the weekend. This three-day event brings in thousands of participants every year and includes music, dancing, free giveaways, food, company booths, a parade and more.

This year, Allied hosted a booth on Saturday and Sunday and represented Southwire as an equal opportunity employer. Bartlett has participated in this event for two years now and said Southwire's representation at these events is extremely important in showcasing our company's initiative to be inclusive for everyone.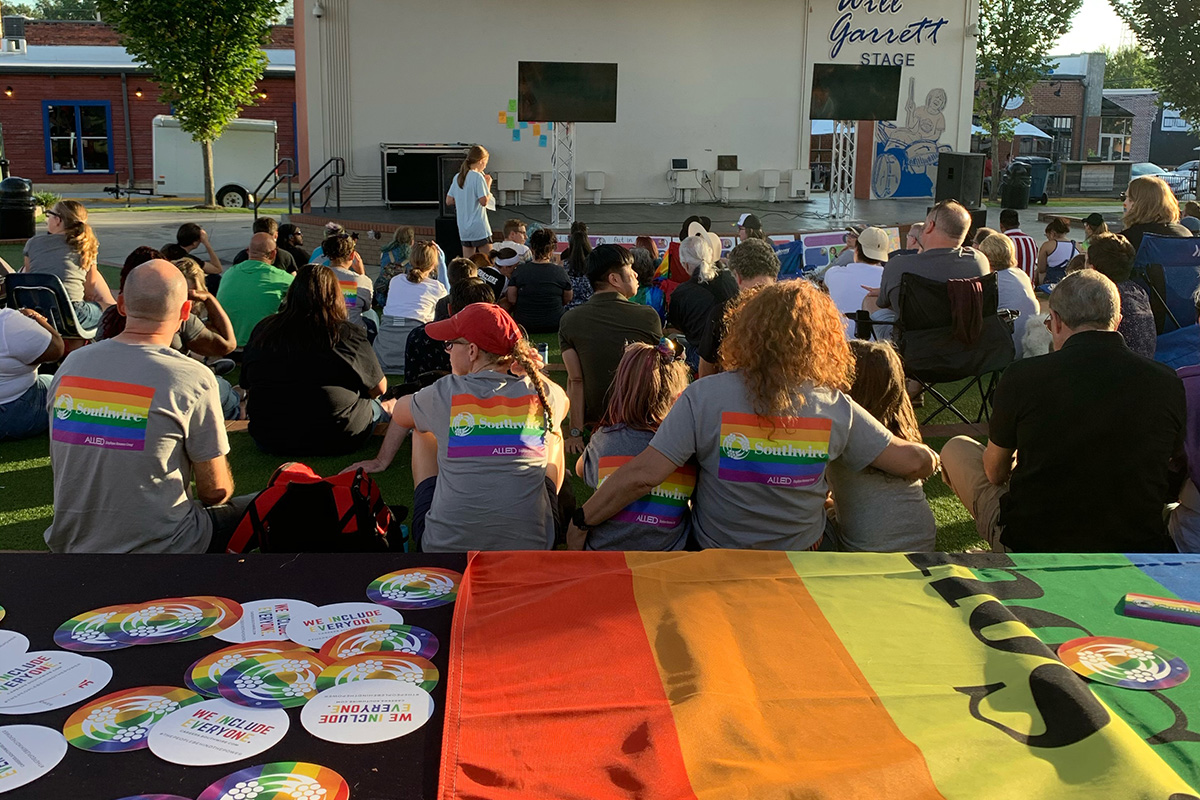 "I got involved with Allied because this is a topic I feel very strongly about," Bartlett said. "I have worked at Southwire for 12 years, and I take a lot of pride in the fact that Southwire has begun to raise these conversations and created a group dedicated toward this topic. To bring something that is not historically discussed by large companies to the forefront is fantastic to see. It shows that, as a company, we are evolving and becoming more openly accepting."

Bartlett explained that even though Southwire has only participated in the Atlanta Pride event for two years, it shows that our company is not afraid to stand up for its employees. Kate was born and raised in an environment where the LGBTQ+ community was present. From a young age, she never thought there was anything different about her community than others.

"Having Allied here at Southwire has given me the freedom to discuss these topics openly, and it lets my coworkers and community know that Southwire accepts everyone," said Bartlett. "To make others feel comfortable having those conversations is super important to me."

The two events were a huge success for both Allied and Southwire as a whole. Allied members were very proud of the turnout they received and hope that this shows Southwire promotes equality for everyone.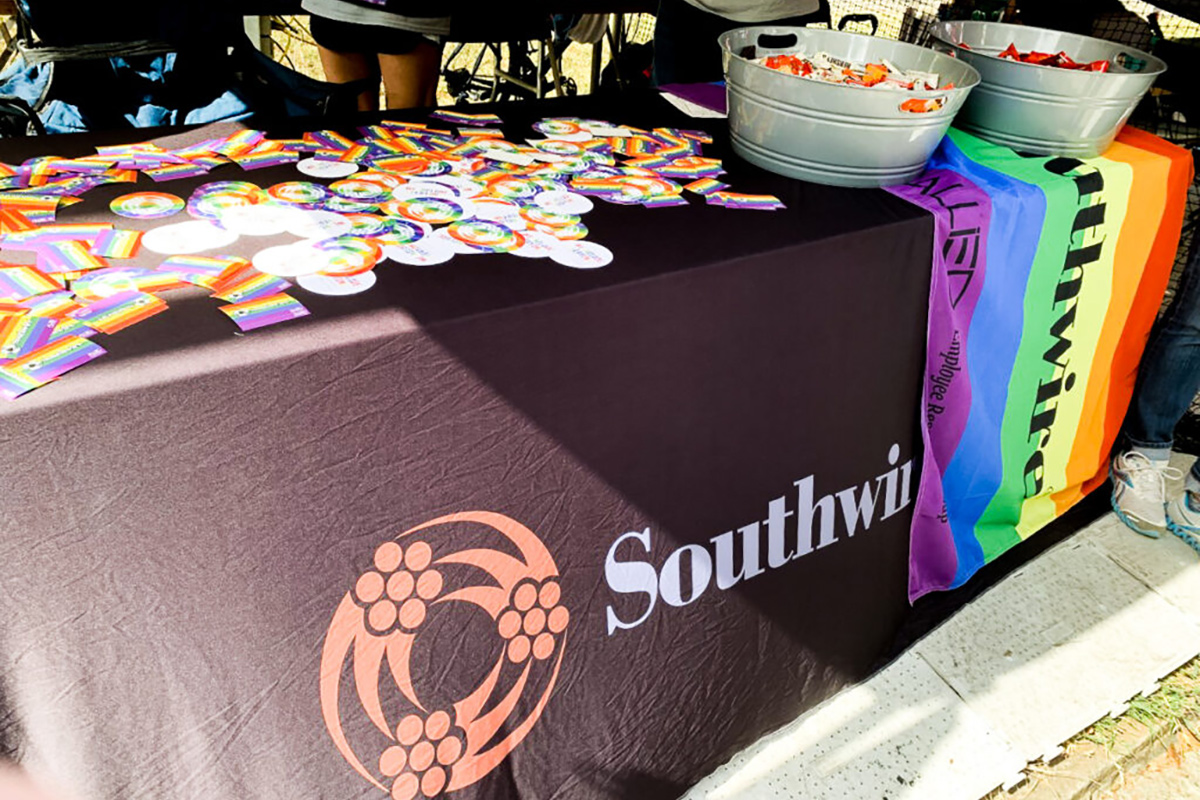 "We are an equal opportunity employer, we are a safe space, and no one has to hide their true authentic self just because of who they are," Cofield said. "There is still so much hate out there for the LGBTQ+ community, and there are so many people that are scared to work at a place that is not accepting. That's why it is important that Southwire participates in these events, because it showcases that we accept everyone, and everyone is included here."

To learn more about Southwire's ERG's and our initiative of promoting inclusion click here:
http://southwiresustainability.com/living-well/inclusion/